Forget the chocolate bars!  Forget the coupon books!  Forget the magazine sales!  We're going "NO FUSS!"
Bella Vista's PTA spends approximately $60 per student each year sponsoring activities like:
Fall Carnival
Classic Skate Nights
Teacher Appreciation
Glee/Chess Clubs
BINGO Night
Class Field Trips
Field Day
Tiger Fun Run
Egg Drop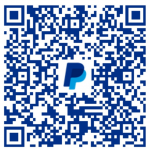 When you come to your assigned BVBCB Day, May 18th – 22nd, there will be a PTA Representative collecting donations outside the school. 
If at all possible, please consider donating to our budget for the 2020-2021 school year, when these activities will be as important as ever. We are sincerely grateful for your help!